Jaipur Sightseen
Taxi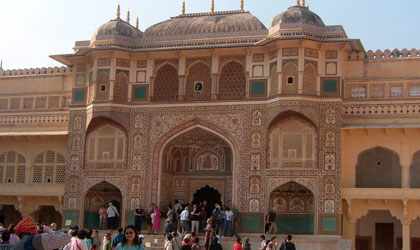 Jaipur, the desert capital of India which is also known as the pink city because of its vivacious pink walls and buildings of the ancient city, never fails to become a favorite tourist destination. This vibrant city has a lot of imperial stories and architectural wonders that depicts the vivid culture and tradition.
In the year 1728, Maharaja Sawai Jai Singh II laid the foundation stone of the Pink City. He is also ascribed for the construction of the magnificent Jantar Mantar. So if you are planning for a tour in Jaipur, you have made a right choice as we offer impeccable cab rental services at reasonable prices.
Why should you choose Jaipur sightseeing taxi?
We always strive to offer the best cab rental that never ceases to meet your expectations.
You can totally enjoy our services at prices that won't agitate your budget.
We have wide range of taxis such as Suzuki Dzire, Toyota Etios etc. which starts from INR 8-9 per kilometer.
Our taxi service is exceptionally chivalrous and accommodative.
Jaipur is a city that has diverse hidden stories to unfold from the past which you will encounter once you visit Amer Fort, City Palace, Hawa Mahal, Jantar Mantar, Jaigarh Fort, Albert Hall and many more! You'll require minimum one day to explore the beauty of Jaipur and live the chivalric stories of the great kings who once used to inhabit Pink City. Our Jaipur sightseeing cab is the right choice as we offer cab rentals available with the greatest packages that are meant to give you a contented and unforgettable Jaipur tour. You can also find convenient Jaipur tour packages that comprehend same day tour packages and 2 days tour packages as well to let you have a complete view of the breath-taking city.
To choose your ideal Jaipur sightseeing taxi package, call +91 8094 1234 22